Vocational Education Orientation Day in Jenin
location_on Jenin
Palestine: Sports for life completed a successful vocational orientation day in the vocational training center in Jenin for a 100 10th grade male students from two schools in Jenin: Jenin secondary school and Izz Deen school in partnership with GIZ on behalf of BMZ and in cooperation with the Ministry of Higher Education / Students activities department and directorate of education in Jenin and the ministry of Labor.
The activity aimed to make the students familiar with the different educational paths through hands on activities at the vocational center in it's well equipped workshops such as painting, building, hairstyling and several other specializations that are also certified by the ministry of labor.
The orientation day also focused on developing the participants life skills through sports such as planning, communication, teamwork, strategy, leadership and self-confidence. The sports stations were run by PS4L coaches: Yumon Masri, Renad Musa, Majdi Abdallah, Karam AlAli, Husam Malash, Alaa Yameen and event coordinator Bashar Rawajbeh. PS4L has big contributions in the social development needs such as promoting vocational education through sports and it will organize several similar activities in different cities this month, Stay tuned.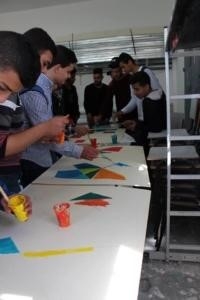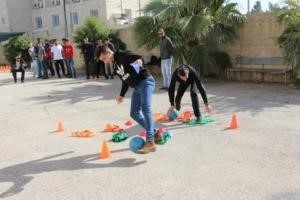 -Fun life skills teaching sport games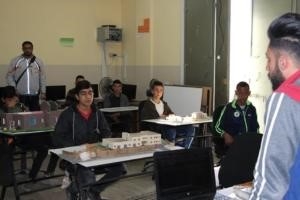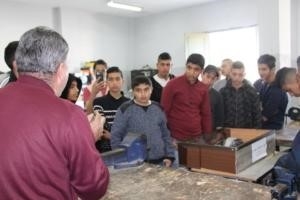 -Carpentry workshop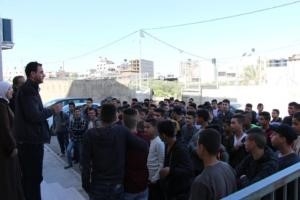 -100 10th grade students from Jenin