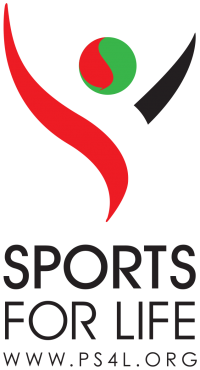 Palestine Sports For Life
Your Adress to Sports for Development
trending_up
Development
different projects, programs, events and activities development
speed
Community
Serving the Community
polymer
Consultancy
Pass our Expertise

Community
929+

Coaches
400+

Districts
14+
PS4L in cooperation with the Ministry of Education creates safe spaces for the children and youth in the communities to be able to stay active and healthy, offering different free programs workshops and events alligned to PS4L objectives and UNSDG goals.
PS4L has a wide experience in sports for development especifically in designing programs and curriculums based on the community needs
Age: 17 years old From: Tulkarm - southern district Football Position: Goalkeeper "The past two years with Palestine: Sports for Life was wonderful and the experiences I have gained affected me to a personal level because it increased my attention to sportsmanship, fair play and its importance. My personality developed since I became more self-confident and developed steadfastness. I aspire to help as many people as I can and to grow a name for myself and through this organization I know that it will be possible due to their valuable input to the community. My message to every girl who does not play a sport is that I advice you to play sports because it will make you a healthier person by purifying your body and soul. If you are prevented from practicing sports because of the community, then you should challenge the society by facing them and fighting for your rights until you reach what you want. You must fight to reach your goals because sports is not limited to only males. Sports is important for both gender."
Amna Asaad Odeh (aka Manoush)
Age: 30 years old From: Tulkarm - Kufr Abboush Academic Achievement: Bachelor of Physical Education Football Position: Midfielder Title: Captain "Within the years in training with PS4L team the things that affected me personally was seeing how the team cooperates, loves, and encourages each other. Palestine: Sports for Life is another family that will always meet you with warmth and support. Sports helped me build my personality by becoming confident in my capabilities and taking chances without fear. The sports and life skills I have gained through PS4L had a great impact on myself, from learning how to interact with people, whether old or young, women or men, to thinking outside the box and initiating solutions. I learned how I could help others think more positively and how to deal with others with empathy. A message to girls who do not play sports: you can and will appreciate playing sports. It will teach you how to live a healthy life free from psychological stress and physical fatigue. There is no such thing as "it is impossible", or "I don't know", or "I don't have time". You need to motivate yourself and strengthen your self-identity because with your own hands you could build your existence in this world or you could destroy it."
Renad Reyad
Age: 16 years old (10th grader) From: Tulkarem Football Position: midfielder Has been a football player since he was 9 years old "Working with PS4L organization and the team raised my confidence level and changed my perception of girls playing soccer. My aspirations in life is to become a successful businessman with a prominent position in the Palestinian society, as well as continuing to play and love football. The training affected my life and interactions with my family and friends in a positive way because it taught me the importance of communication and life skills. Additionally, it taught me how to deal with both gender, females and males. I started with Palestine: Sport for Life as a paramedic for the women's team, where I faced some difficulties at the beginning of my journey. With time, I learned how to treat many injuries after raising my level of experience in the ambulance team. A message I would like to send to a girl who does not play football or sports in general, is that sports is the basis of health and soul nourishment. You will learn the learn how to respect time and building broad-based social relationships. Player: Tala Sulayman Atawneh Age: 14 years old (9th grader) From: Tulkarm, goes to Abu Salma Al-Karmi School Nickname: Suarez Shirt number: 9 Football Position: midfield player Tala has been a player in the Palestine Sports for Life team for 4 years "Football has been my passion, hobby, and identity ever since my childhood. The 4 years that I played with the team made a big difference in my life. The team became my second family, we became one. The game taught me and affected me greatly; it taught me to bear responsibility, self-reliance, self-confidence, and strengthened my personality. The game of football is not just a game of winning and losing, but it is developing skills to use in reality, because it truly has facilitated many things in my life, from knowing how to deal with people to changing my behavior. My goal is to show everyone that I am professional, and I will prove my talent everywhere with my strong spirit. I would love to tell the Palestinian girls who love to play football or has any hobby, to strive in what you love to do and to have a goal in mind. With love, determination, and passion you can achieve anything no matter where you are in the world. I would like to thank my organization, which supported me for the past years, and a special thanks goes to my coach, Yumon Masri."
Muhammad Bashar Abu Al-Teen