"Sports and Gender" Training
location_on Jerusalem
As part of the Youth Empowerment and Protection Project through Gender Interventions in Jerusalem Palestine: Sports for Life concluded a training program entitled "Sport and Gender" led by PS4L expert Tamara Awartani with the participation of 16 educational counselors from Jerusalemite schools (private, UNRWA and government) in cooperation with Sharek youth forum represented by Mr. Omar Yassin, the Ministry of Education represented by Ms. Elham Qadri, UNRWA, in partnership with United Nations Population Fund (UNFPA) funded by the Belguim Government.
The training included three working days, on the first day, the counselors were introduced to the objectives of the training and the activities and how to implement it in an efficient way, while on the second and third day, the counselors did a practical application of activities which aimed to promoting gender equality in schools, in addition to life skills education and human rights. The training included seminars and reflections sessions of activities guided by sports for development expert Tamara Awartani where she instructed trainees on how to manage the activities and discussion to communicate the main objective of the events.

The program was implemented in partnership with the Sharek Youth Forum, the United Nations Population Fund (UNFPA Palestine) funded by the Belgium government.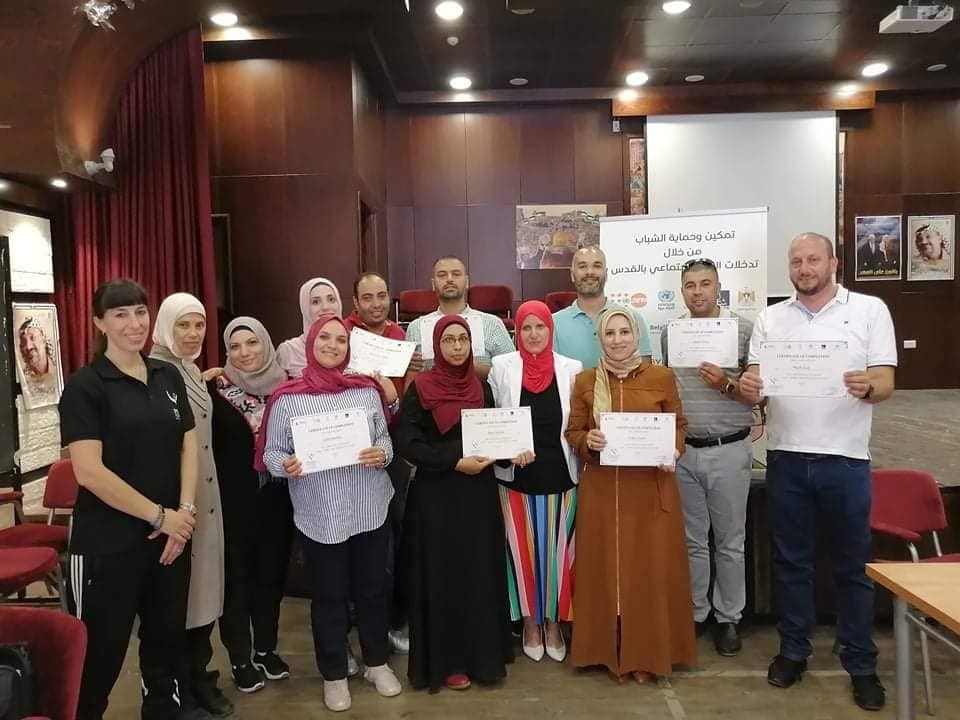 Date/Location