Implementation of Sports for Gender Equality in Schools
As a continuation of the Youth Empowerment and Protection Project through Gender Interventions in Jerusalem in partnership with the United Nations Population Fund (UNFPA) and Sharek Youth Forum, funded by the Belgium Government, in cooperation with the Ministry of Jerusalem Affairs, Ministry of Education and UNRWA, the trained sports teachers and social workers by PS4L in the approach of using sports for Gender Equality are implementing sessions in their schools.
PS4L visited the schools to observe and support the teachers and social workers in the implementation of a new approach, and together reflecting on the importance of using sports as a tool to integrate and develop life skills while connecting with gender and human rights topics in an inclusive environment. The students showed interest, communicated and reflected on the exercise and life situations.
Well done to the teachers, social workers and students.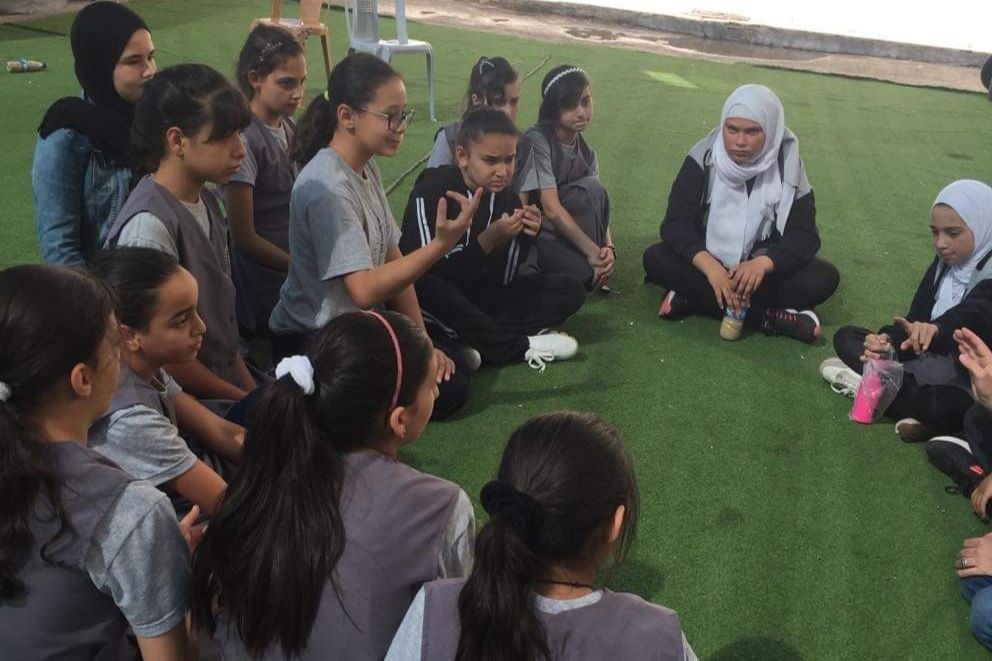 Date