Sports for Health Campaign
On June 8th, PS4L initiated the Sports for Health campaign targeting the third United Nations Sustainable Development Goal (SDG No. 3) "Good Health and Well-being", in cooperation with the Australian Representative Office in Ramallah. In this campaign, PS4L partnered with two sports NGOs based in Sydney, Australia: Creating Chances and Football United. Through this campaign, PS4L highlighted the power of sports and its impact on health, while also covering topics in nutrition needed within the Palestinian community. Within this campaign, professional trainer Rada Jasser, hosted weekly sports training exercises on different levels of circuit training, and muscle building and adaption. Within Rada's workout sessions she discussed the importance of installing a routine for exercise and maintaining motivation to stay physically active. Inspirational stories from of women in sports in Palestine was also shared to showcase the power of sports. Be prepared to hear more motivational stories from professional trainers in Australia &  Palestine in the coming month!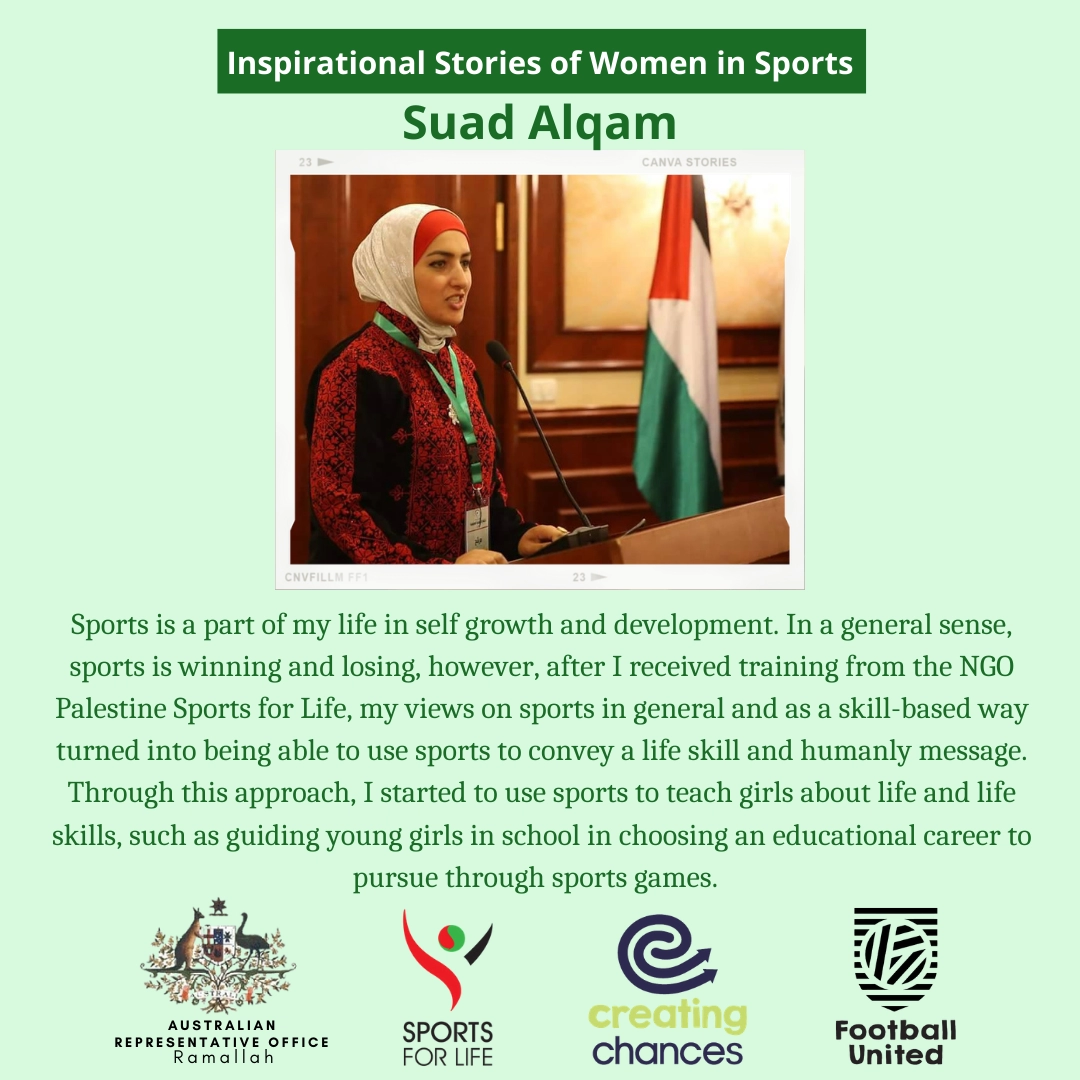 An eating disorder and nutrition specialist, Zaina Barghouti, also hosted weekly nutrition sessions on health, some topics she covered included gut health, fish intake, pregnancy and menopause nutrition, and mindful eating. She also provided quick tips on maintaining skin health, increasing workplace productivity, and developing simple nutritious morning meals. Additionally, Lana Abu Hassan, a registered clinical dietitian under the Ministry of Health in Palestine provided quick nutrition messages on prevalent nutritional problems in Palestine. Some topics dietitian Lana covered include the negative implications of visceral (stomach) fat on health, the correlation between weight and join pain, and the connection between resistance training with polycystic ovarian syndrome (PCOS). You can anticipate in the coming month more topics such as child habits, cholesterol control, and debunking health myths among a variety of other topics. Stay tuned for the latest announcements on the power of sports campaign: Sports for Health!
Checkout some of our sessions on nutrition and sports: 
Online Session - Nutritional Summer Habits
Sports Session with Rada Jasser