End of the Sports for Health Campaign
Sports for Health campaign has been finalized! PS4L continued to run sports and health sessions throughout July by professional trainers and nutrition specialists, while also showcasing inspirational stories of women in sports. Nutrition specialist, Zaina Barghouti, discusses summer habits to adopt and provides nutritious meal ideas for children. Additionally, Registered Dietitian Lana Abu Hassan continued to cover clinical diseases by discussing which foods are likely to cause high cholesterol. Moreover, for the sports aspect of this campaign, Trainer Rada Jasser directed her final session in advanced combat circuit training.
Professional female coaches from Australia shared inspirational stories on how sports impacted their life and how they currently use sports to influence youth. Coaches Natasha Hill and Margie Andreason shared their journey and moments of realization when sports became their outlet of expression and source of inspiration and self-growth (check out their stories down below). Head Coach Paul Saulog and Assistant Coach Halima Elsayed from Creating Chances also takes us through their passion for sports and how sports helped them physically, mentally, and socially through their inspirational videos. Through these inspirational stories and videos, we hope to encourage you all to stay active during the ongoing pandemic and summer break. Watch Trainer Paul's Message: "Sport plays a massive role in my life" Video!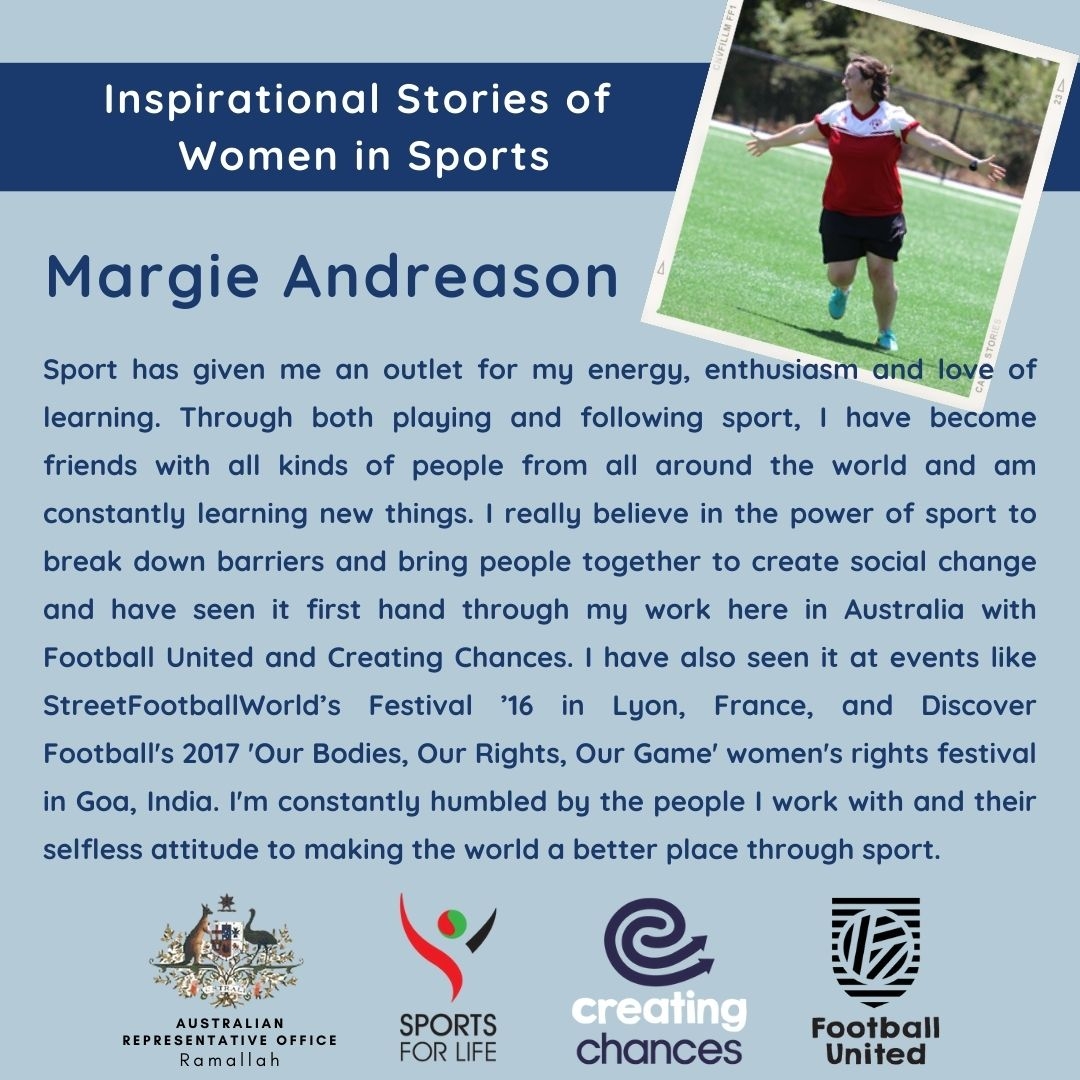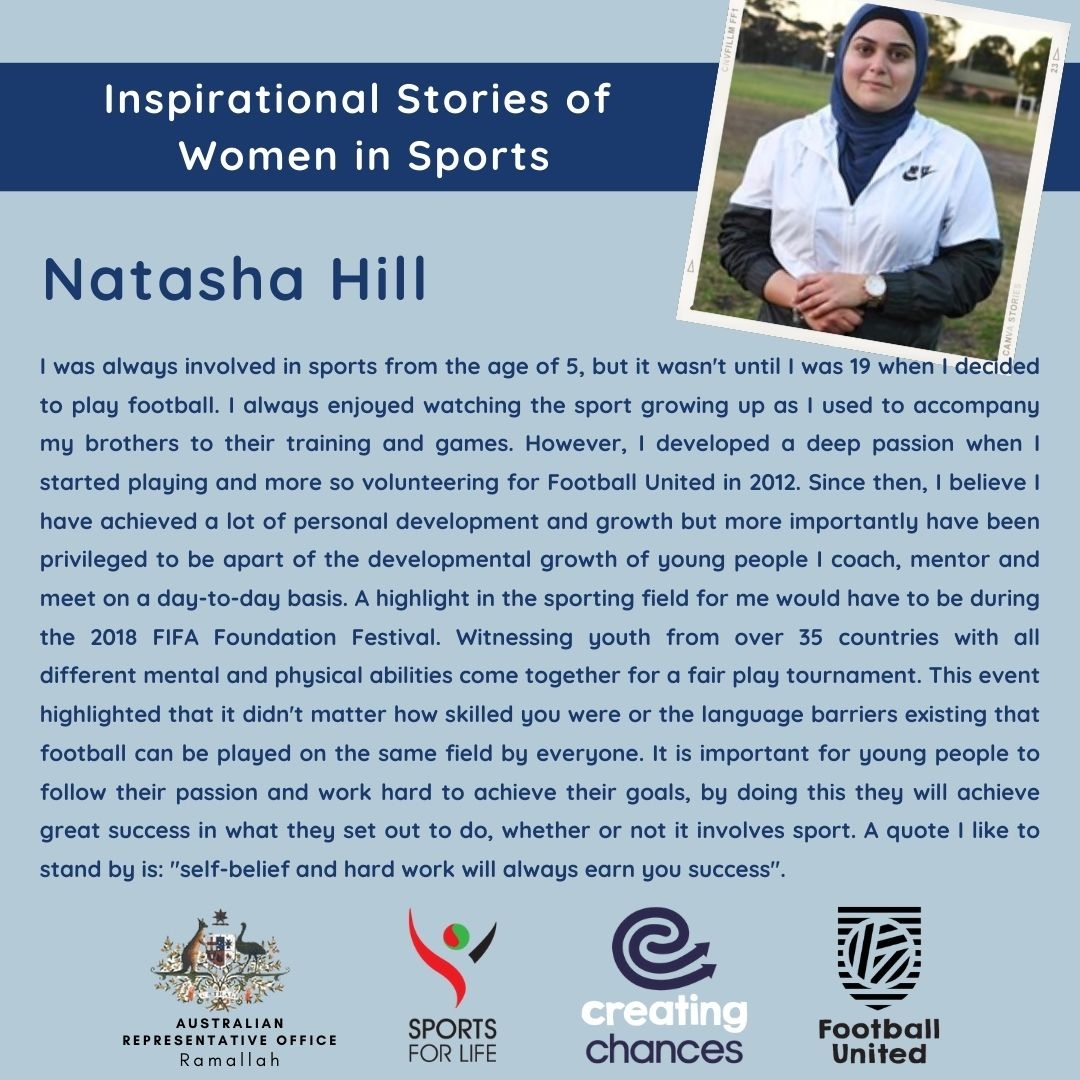 Read More Inspirational Stories HERE
This campaign is directed by PS4L with the cooperation of the Australian Representative Office in Ramallah, and implemented in conjunction with the NGOs Creating Chances and Football United.