Coach Yumon at Qalandiya School
On September 20th, UNFPA representatives visited activities conducted at UNRWA Qalandia girls school, as part of the Youth Empowerment and Protection Project through Gender Interventions in Jerusalem. PS4L represented by Coach Yumon Masri conducted multiple sports and life skill sessions in Qalandiya school for girls and boys. Within the sessions, Coach Yumon taught middle and high school students small games that integrate interpersonal skills such as teamwork, communication, and time-management skills with practical life scenarios and messages. Specifically, Yumon focused on teaching young girls and boys the importance of women's rights in participating in the labor market, pursuing an education, and fulfilling their ambitions.

These sessions gave students the opportunity to play new fun games, learn techniques to develop their interpersonal skills, and recognize the equal rights of girls and boys. Huge thanks to Coach Yumon for implementing and constantly representing PS4L's vision and mission on the grounds of Palestine.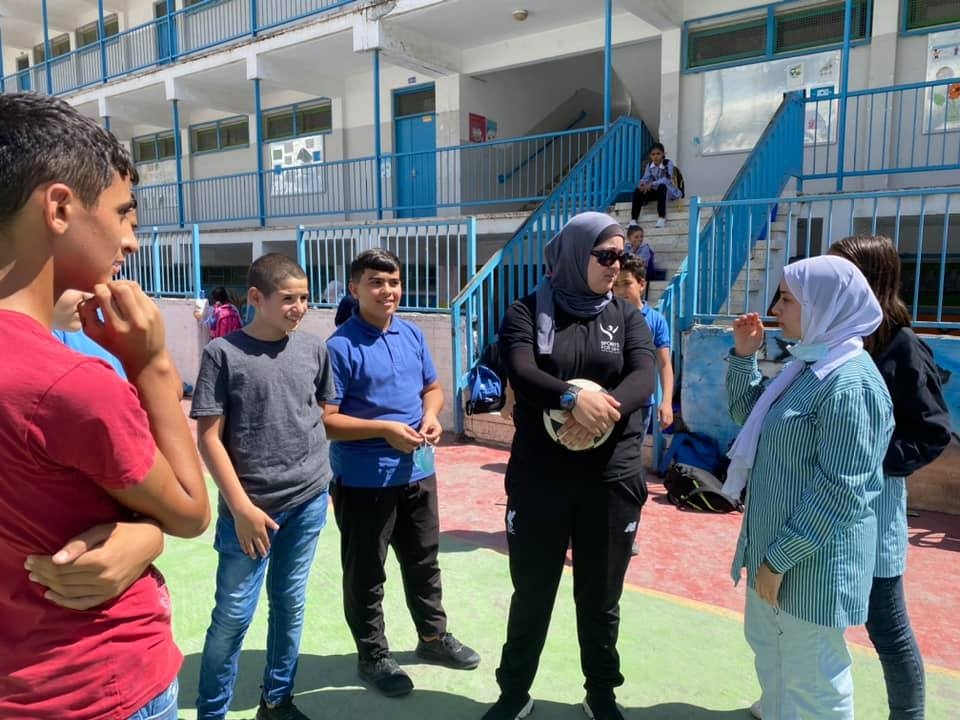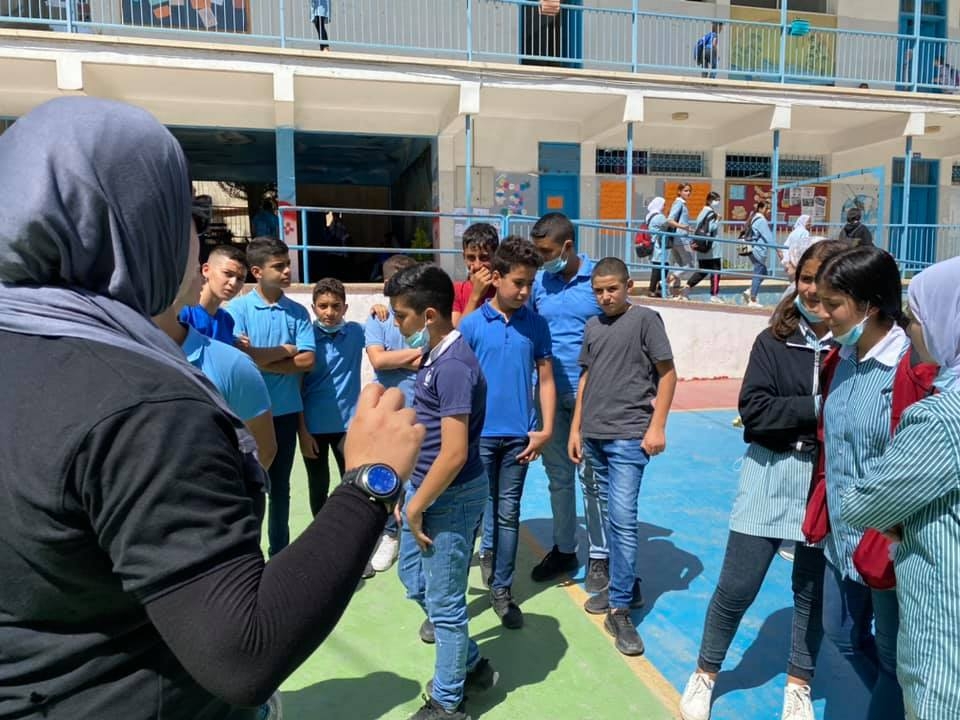 The program is in cooperation with Sharek youth forum, Burj alLaqlaq, the Ministry of Education, UNRWA in partnership with United Nations Population Fund (UNFPA) funded by the Belguim Government.